BERNINA B790
Dimensions (length, depth, height):
51cm x 21cm x 38cm
Extra large: oversized embroidery area
BERNINA Stitch Designer
The highest stitch quality thanks to BERNINA Adaptive Thread Tension
BERNINA Stitch Regulator (BSR) included
BERNINA Hook with 9mm stitch width
x
BERNINA 790 – the ideal sewing and embroidery machine for fashion designers
The BERNINA 790 is the ideal machine for sewing fine fabrics as attested by Kazu Huggler, Japanese-Swiss designer: "The BERNINA 790 lets you embroider designs over a particularly large area, and offers a range of luxury features. The Dual Feed is brilliant at feeding my silky fabrics." The daughter of a Japanese mother and Swiss father, Kazu Huggler belongs to a new generation of international couture fashion designers. She runs her studio and fashion label "KAZU" in Zurich. Her creations combine Japanese aesthetics and simplicity with Swiss quality. The first dress of her bridal fashion collection was created on a BERNINA 790.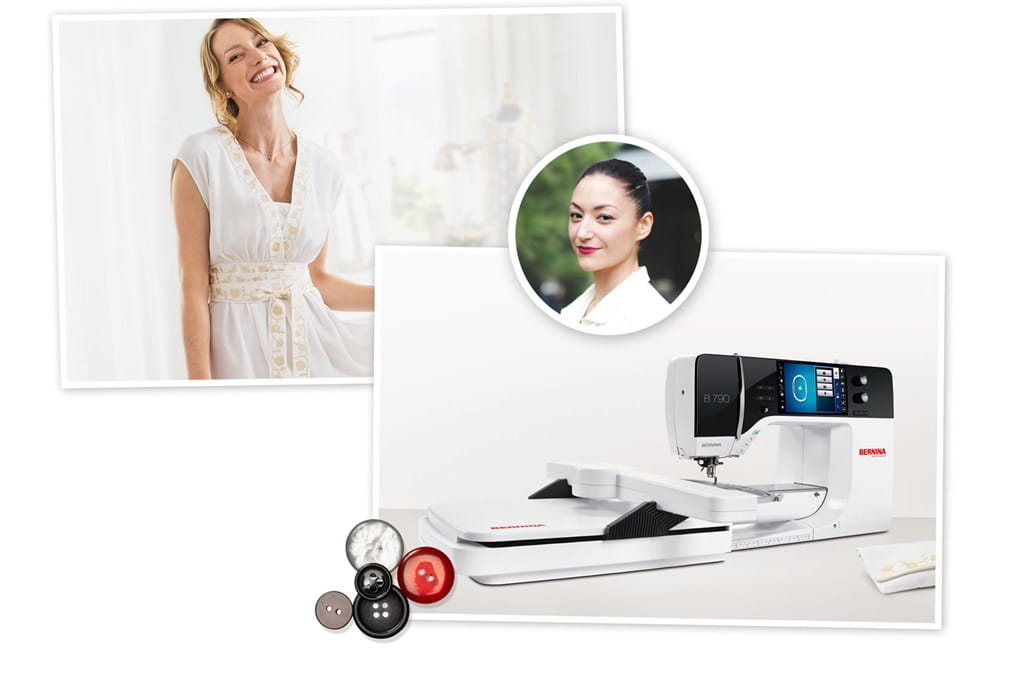 The BERNINA Hook
The heart of the BERNINA 7 Series features a novel, centrally placed driver, which allows the BERNINA Hook to run fast yet quietly. The BERNINA Hook sews high-precision stitches up to 9 mm in width with speeds up to 1,000 stitches per minute. The bobbin holds up to 70% more thread than standard bobbins allowing you to sew longer without interruption.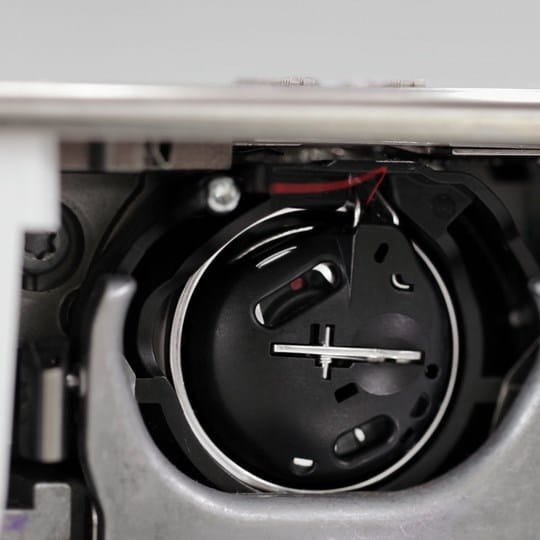 Extended Freearm for Grand Ideas
The BERNINA 7 Series includes a meticulously engineered extended freearm with 10 inches of space to the right of the needle. Not only does the BERNINA 790 provides you with ample space for big, beautiful sewing and embroidery projects, with its 9mm stitch width, it is also ideally suited for decorative stitches. The extra-large embroidery module lets you stitch out maxi-sized motifs. And should your ambitions grow, the B 790 can be updated with a wealth of accessories.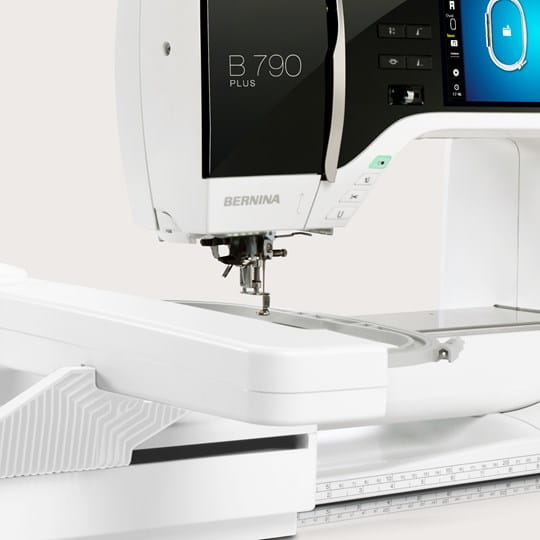 Create Your Own Stitches
The BERNINA 790 features a very special innovative function: the Stitch Designer. Create your own stitches by drawing your ideas right on the touch screen. With a click, the BERNINA 790 transforms your design into a stitch pattern. Or alter existing stitches as it takes your fancy. Save your very own stitch creations to steadily expand your stitch library.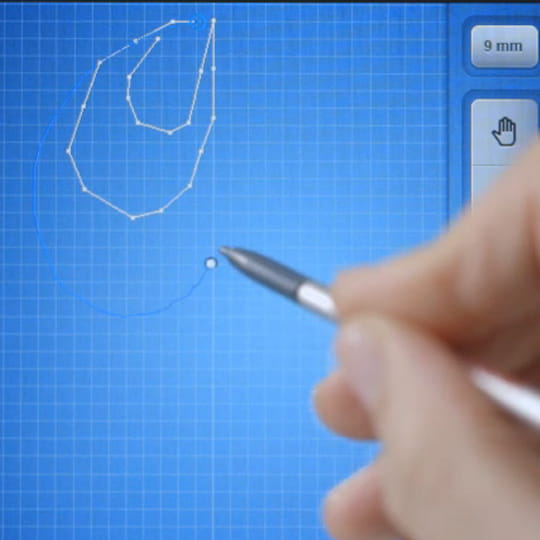 x
What's under the hood?
Note:
Not all models and accessories are available in all countries. We reserve the right to make changes in both features and design.
x
Included accessories can be found here
Please scroll down to find the recommend accessories below.
Recommended accessories for this machine
Machines that we recommend related to your viewing