BERNINA 770 QE with Emb
Dimensions (length, depth, height):
51cm x 21cm x 38cm
BERNINA Hook with 9 mm Stitch width

Patchwork foot 97D included

BERNINA Stitch Regulator (BSR) included

BERNINA dual feed

Simple, modern operation
x
BERNINA 770 QE - A lot of space for big art work
For American quilt artist Tula Pink, the BERNINA 770 QE is something very special: "Next to my passion for my designs, I'm equally passionate about BERNINA. The BERNINA 770 QE gives me the space I need for quilting, plus the Stitch Regulator can't be beat for even stitches." Tula Pink plays with images the way a poet plays with words, turning innocuous traditional designs into mischievous little critters. Tula's love affair with textiles began early and an obsession with sewing soon followed. Tula began quilting in an effort to use up her ever-growing stash of fabric so that she could justify buying more. Today, 16 years later, she is a renowned designer and quilter. Tula Pink has designed a quilt from her "Moonshine" fabric collection exclusively for BERNINA.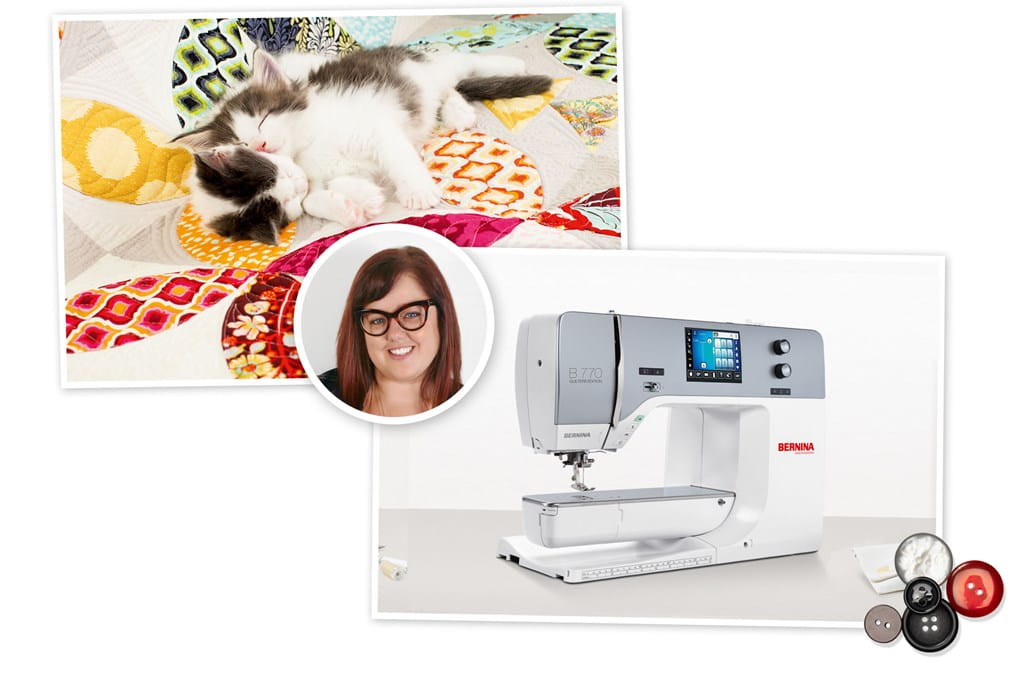 The BERNINA Hook
The heart of the BERNINA 7 Series features a novel,centrally placed driver, which allows the BERNINA Hook to run fast yet quietly. The BERNINA Hook sews high-precision stitches up to 9 mm in width with speeds up to 1,000 stitches per minute. The bobbin holds up to 70% more thread than standard bobbins allowing you to sew longer without interruption.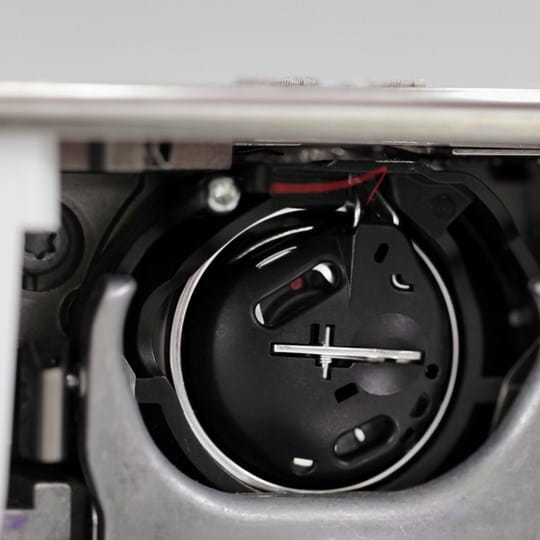 Extended Freearm for Grand Ideas
The BERNINA 7 Series includes a meticulously engineered extended freearm with 10 inches of space to the right of the needle. The BERNINA 770 QE not only provides plenty of space for large, beautiful sewing and quilting projects - with its stitch width of 9 mm, it is also ideally suited for sewing decorative stitches. The extra-large embroidery module (optional with the BERNINA 770 QE) lets you stitch out maxi-sized motifs. And should your ambitions grow, the BERNINA 770 QE can be updated with a wealth of accessories.
BERNINA Adaptive Thread Tension
The BERNINA Adaptive Thread Tension, a BERNINA innovation, provides ideal thread tension for each and every stitch type, in any variation. The tension is electronically adjusted to the selected stitch width, length, speed, and needle position on each penetration of the needle into the fabric. The result is the finest stitching without pressing a button.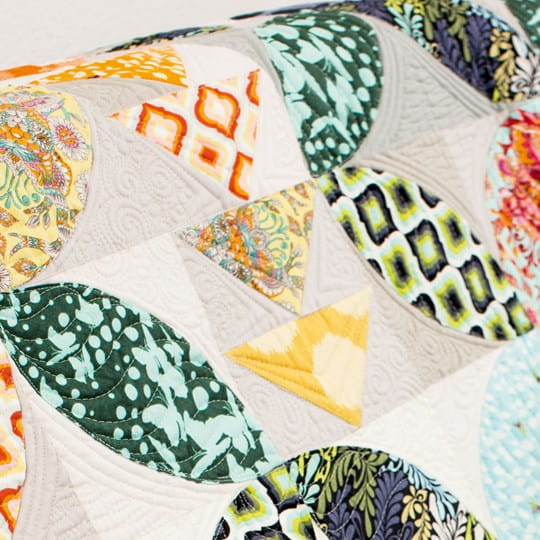 x
What's under the hood?
Note:
Not all models and accessories are available in all countries. We reserve the right to make changes in both features and design.
x
Included accessories can be found here
Please scroll down to find the recommend accessories below.